Rules update
As RvB actual returns to Kakakela its time to clarify and update RvB's rules. 
The rules are split into seven sections:
RvB ethos
Equipment rules
General Rules
Rules of engagement in Todaki
Rules of engagement in RvB space
Rules of engagement – cadets
---
1. RvB Ethos 
.

.
RvB has a limited but clear rule set about combat and conduct – in addition we have an Ethos and tradition that pilots new to RvB should be aware of.
We don't fret about losing ships. It is poor form in RvB to endlessly upship to avoid all risk
If losing ships concerns you deeply there is somewhere else you can go – its called the rest of Eve.
We measure success via large piles of wreckage, fun fights and good laughs with friends.
Don't spend too much time planning fights or theory crafting. Undock your ship and get fighting.
Win or lose – no crying about lost pixels – just reship and go again. This is the RvB way. 
RvB fights are rarely perfectly balanced – if you are outshipped… deal with it.
If your fleet is clearly too heavy for your opponents then downship a bit.
Please avoid being a DICK and cooperate to bring good fights.
Pilots should be respectful and courteous in RvB to create a safe enjoyable space for all
.
---
2. Equipment rules
.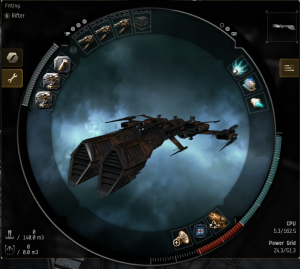 .
No out of Corp boosters / logistics /probers.
In Corp boosters/logi/probers should be used sparingly and in fleets only if FC permits.
Following implants are banned regardless of number/ grade:

Asklepian, Amulet, Crystal, Nirvana, Snake, Nomad, Ascendancy, Halo, Savior, Talisman, Edge, Mimesis, Genolution.

RvB Command may operate random pod checks at any time.

 
---
3. General rules of engagement
.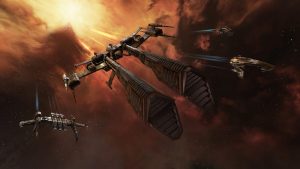 .
Pod killing is not permitted in RvB. Remove pods from your overview. 
If you accidently kill a pod someone you must refund any implants and apologise.
Pilots who repeatedly kill pods will be banned from RvB.
All pilots should honour 1v1's at planets etc. 1v1's should be announced in RVB community chat.
Pilots in fleets should join Discord fleet coms and follow the directions of the FC.  
Fighting in trade hubs is not permitted: Jita, Dodixie, Rens, Hek, Amarr
It is not permitted to shoot your own side. RvB pilots are responsible for checking which side cadets are on.  
---
4. Rules rules of engagement in Todaki
.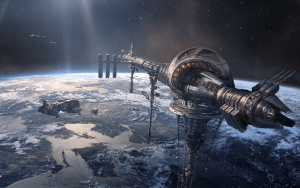 .
Do not engage neutrals (unless suspect) in Todaki.
Attacking rookies in a spawn system (like Todaki) is an EULA violation and can trigger a CCP ban.
CCP offers new players in Todaki a measure of protection not found elsewhere in Eve.
Attempting to abuse a new players lack of knowledge of the game and its mechanic for your personal gain or simply for their harm is prohibited in Todaki.
This includes, but is not limited to; tricking new players into situations where you or others may open fire on them freely or scamming ISK or assets from them.
Special rules apply to Academy cadets in Todaki (see section 6 below)
RvB actual fighting is not permitted in Todaki
---
5. Rules rules of engagement in RvB space
.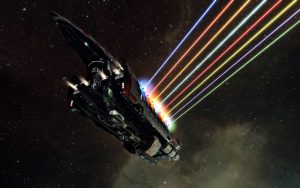 .
RvB space currently consists of the following systems: Kakakela. Sobaseki, Viesto and Funtanaine
Todaki is reserved for the RvB flight academy and is off limits for RvB actual fighting.
RvB actual pilots must not attack the industrial ships of Academy cadets at any time.
All Pilots in RvB space (including cadets) should join the standing / active fleet of their side.
If a fleet is not available for your side – make one. Join the Discord coms channel for your side
Bowheads will be made available for both Red and Blue @ HQ stations.
Nominated FC's will have access to corp hangars @ HQ stations.
Grids on  HQ stations have a strictly enforced ship limit. Permitted ships are as follows:
Executioner, Inquisitor, Tormentor, Punisher, Crucifier, Magnate, Bantam, Condor, Griffin, Kestrel, Heron, Merlin, Navitas, Tristan, Incursus, Imicus, Atron, Maulus, Slasher, Probe, Rifter, Breacher, Burst, Vigil, Venture
T1 Destroyers + ALL T2 Destroyers:
Coercer, Dragoon , Cormorant , Corax, Catalyst, Algos , Thrasher, Talwar, Kikimora
T1 Cruisers:
Arbitrator, Blackbird (no mid-slot ECM), Celestis, Bellicose, Augorer, Scythe, Execuror, Osprey, Omen, Caracal, Thorax, Stabber, Maller, Moa, Vexor, Rupture, Vedmak
Faction Frigs: Imperial Navy Slicer, Caldari Navy Hookbill, Federation Navy Comet, Republic Fleet Firetail
If your ship is not on this list it may not engage on HQ grids and must fight at a gate/planet etc – this list intentionally excludes faction / pirate cruisers and t2 frigs so don't even ask. 
Pilots may store and undock larger ships at HQ stations but they must fight off-grid
RvB fighting may be suspended during certain events.
When RvB fighting is suspended we say the PURPLE STATUS is ON.
Current RvB PURPLE STATUS can be found in RvB Community Chat. 
RvB fighting is not currently permitted outside of RvB space.
---
6. Rules rules of engagement – cadets
.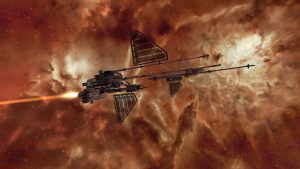 .
Cadets in RvB space should always be in fleet with their side
** Cadets out of fleet in a combat ship in RvB space are a legitimate target for BOTH sides **
Cadets in Todaki should not be attacked pre-emptively by full RvB members
RvB members may request a duel and may respond to any attack by a cadet(s)
RvB members in PvP practice fleets in Todaki should wait to be attacked
Cadets can attack any RvB members at any time in Todaki
Nobody in RvB should attack the industrial ships of cadets
---
.