At a well attended and positive recent community meeting I outlined the current status of RvB. For those who were unable to attend that meeting I provide this summary of the main news items.
(a) Summer schedule
As lockdown measures related to Covid-19 unwind in many nations due to the availability of vaccines we have seen a sharp drop in the number of players in RvB and in Eve generally.
The summer months are normally pretty quiet for RvB and are especially quiet this year for perfectly understandable reasons. 
RvB Actual is obviously numbers dependent and so we have decided to suspend Fleet and Bowhead support until October. This does NOT mean that RvB Actual is suspended in the home systems – merely that y'all need to use your own ships for a while.
We will focus on the RvB Flight Academy over the summer months.
When supervision / logistics are available we will run classes / FFA fleets and competitions in Todaki.
As RvB Actual is not reliably operating during the summer months we have temporarily suspended applications to Red Federation and Blue Republic – applications to the RvB Flight Academy will remain open for players new to Eve or PvP.
(b) Leadership departures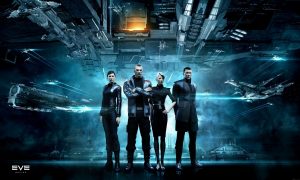 Tobore, Paou Compli, Tiaggo and Talon White have all stepped back from their senior leadership positions in RvB due to IRL pressures and time constraints – all but Tiaggo remain in RvB and are still contributing to the community.
We warmly thank Tiaggo for all his work in support of the community and hope that when space permits he will rejoin the purple hordes.
I also have much less time to invest in Eve at the moment as I return to IRL work rendered impossible during the C-19 lockdowns.
While many people help in lots of important ways in RvB – the departure of so many senior leadership figures is something of a crisis for us. No corp with the visibility and history of RvB can properly function without a command team.
As an interim measure I have agreed to act as caretaker during this transition period until replacement officers can be found.
There are CEO vacancies then for Red Federation, Blue Republic and the Red Vs Blue Flight Academy – as well as for a Head of Fleet Operations. The CEO roles in particular are not just titles – they require a significant investment of time/energy.
I will keep things going until the Autumn but if replacement officers cannot be found then RvB's viability as a going concern is threatened.
I will always act as curator / custodian of RvB's brand and history – but I cannot run this alliance on my own and I will only appoint people to the vacant CEO positions who are capable, stable, trustworthy and reliable.
Those interested in forming a new command team for RvB need to show by their ACTIONS that they have the vision and energy for the job. 
(c) Alliance Tournament

Since our community meeting CCP have announced the return of the alliance tournament.
RvB has not participated for a few years but wants to enter a team this year. 
Those minded to answer the cry of the purple warrior should contact Tobore.